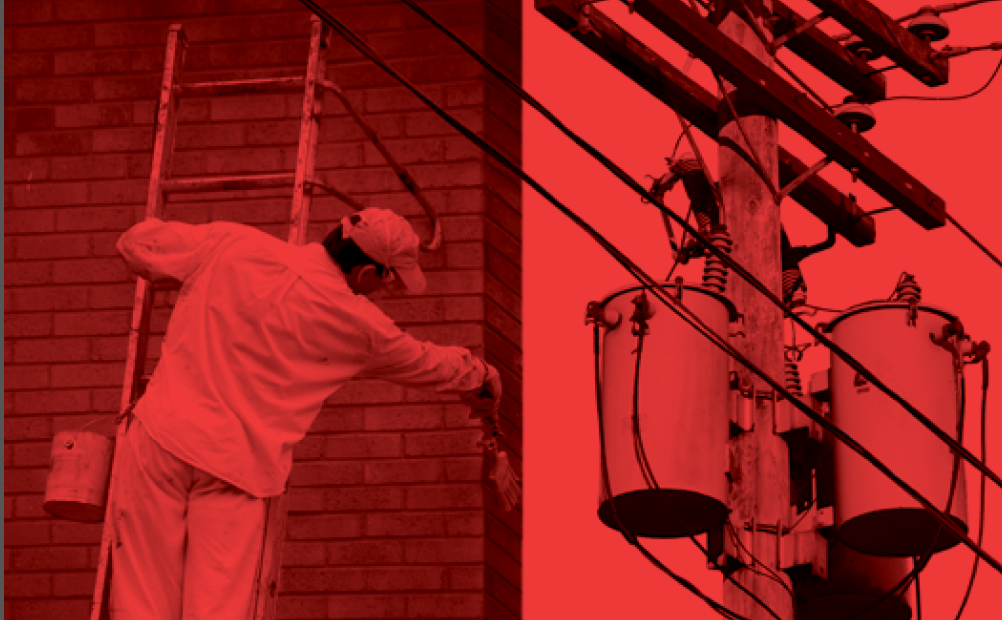 Conduct a thorough worksite inspection for possible hazards before starting the work. Check in all directions. Objects and trees can hide power lines.
Check for signs of buried utilities, such as pad-mounted transformers, pedestals or warning signs.
Assume all power lines are energized, not insulated and dangerous!
Call 811 to locate underground facilities at least two working days before the work is to begin.
All workers must be trained in the safety laws mandated by federal, state and local governments.
Conduct a daily, on-site tailgate safety session with all workers.
Identify all overhead lines and facilities and all underground facilities and make sure all workers are aware of their location.
Use proper equipment to accomplish the job safely.
Maintain a minimum of 20 feet radial clearance from overhead electrical lines at all times.
Use a trained, designated spotter.
Use barricades.
If tag lines are used, they must be non-conductive.
Use insulating boom guards, proximity alarms or other safety devices.
If excavating, hand dig to assure location of underground facilities.
More Information
For more information, please click here for a safety advisory card.
To order a free Public Contractor Safety Kit with additional information and safety tips, please email claimsmgmt@entergy.com. While supplies last.
Cranes & Derricks
Visit the OSHA website to help you implement OSHA's rule on Cranes & Derricks in Construction.