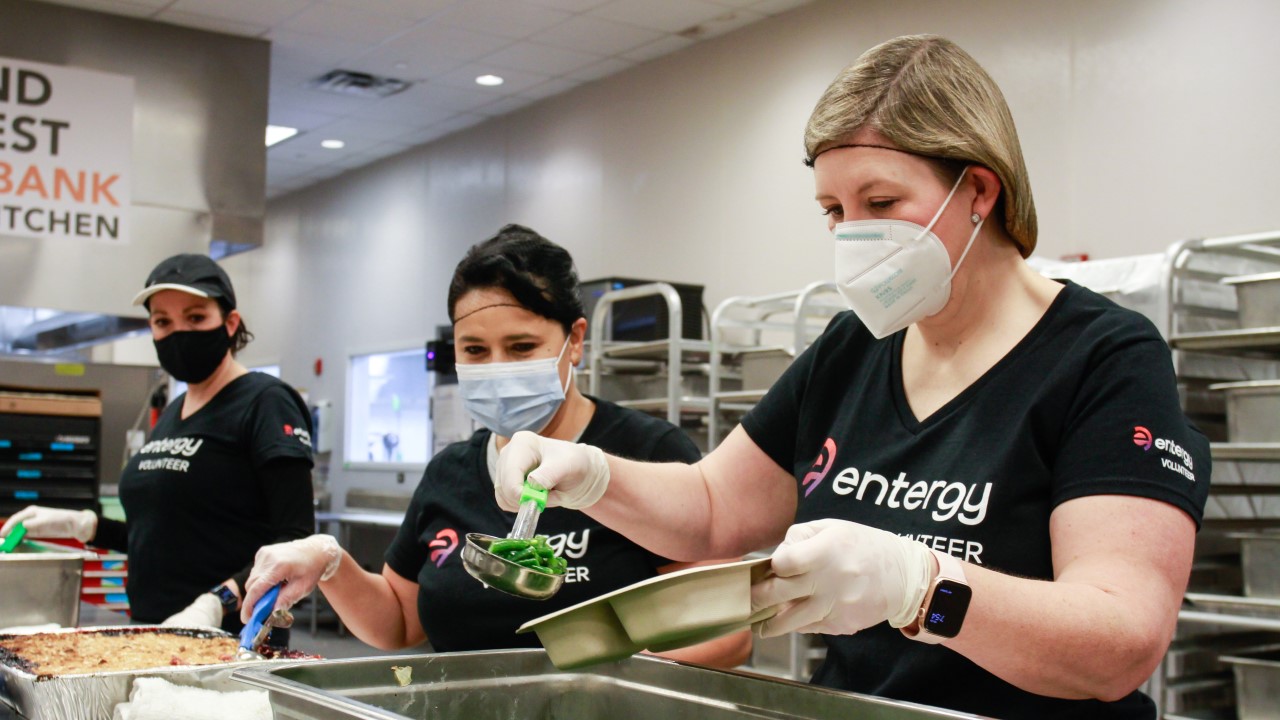 Our focus on poverty is rooted in the economic reality of the communities we serve, which include some of highest poverty regions in the country. Approximately 25% of Entergy's 3 million residential customers live below the poverty line.
We have a moral obligation and a business imperative to help find lasting solutions for our customers in need. Since 2000, we have invested more than $175 million in programs to fight poverty. The Low-Income Customer Assistance Initiative provides resources to our customers and nonprofit and government agency partners to help lift low-income families out of poverty.
Bill payment
The Low Income Home Energy Assistance Program or LIHEAP is a federal program created to reduce the burden of energy costs for millions of Americans every year. These funds help low-income households — defined at a minimum to be those with household incomes at or below 150% of the federal poverty line or 60% of state medium income (whichever is higher) — pay for heating and cooling expenses, to overcome an energy crisis and to weatherize homes.
The critical funding provided under LIHEAP helps ensure that some of the most vulnerable Americans can remain safe and comfortable in their homes even in times of extreme heat or cold. Entergy works hard to connect potentially eligible customers to the program and ensure they receive the maximum possible benefit.
The Power to Care program provides emergency utility bill payment assistance for older adults and those with disabilities. Donations from customers and employees are matched by shareholders to provide resources for the program, which is administered by local nonprofit organizations.
Visit entergy.com/bill-help for more information on programs to assist with energy costs.
Economic empowerment
We work alongside our community partners to help administer the Internal Revenue Service's Volunteer Income Tax Assistance program. The VITA program offers free tax help to families with annual household incomes of $60,000 or less. Entergy spreads awareness of the program to its customers, and IRS-certified employees volunteer at VITA sites to help make sure our customers receive the full refund they deserve. To find a free tax preparation site near you, visit entergy.com/freetaxhelp.