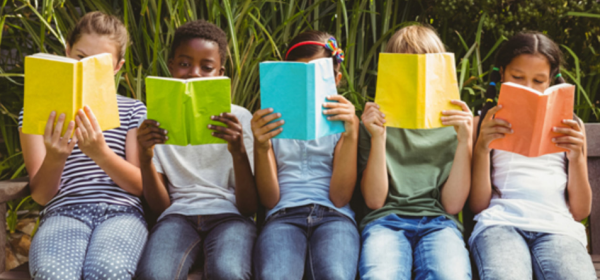 The goal of the Entergy Charitable Foundation is to support initiatives that help create and sustain thriving communities. The focus areas for foundation funding are education/workforce development, poverty solutions and environmental programs.
Education/Workforce development
Entergy is committed to investing in the future of the communities we serve through our support for education. Education enables individuals to achieve their fullest potential and contribute positively to society. An educated, skilled, and diverse workforce is critical to Entergy's long term success and the health and viability of the communities we serve. With our education partners, the Entergy Charitable Foundation strives to ensure that every child has access to a quality education and the skills to be successful in life.
Poverty solutions
Entergy's focus on poverty solutions is rooted in the economic reality of the region we serve. Our service territory encompasses areas some of the highest poverty states in the nation. The Entergy Charitable Foundation seeks to support programs that provide innovative and measurable poverty solutions and tools that help break the bonds of intergenerational poverty. Such programs may include, but are not limited to:
Sustaining families and self-sufficiency
Technical assistance and training for non-profits
Housing
Home-ownership preparation
Energy management and awareness
Innovative use and promotion of alternative sources of energy
Environmental programs
Entergy is nationally recognized as an environmentally responsible utility. Entergy was the first U.S. utility to commit to voluntarily stabilizing carbon dioxide emissions in 2000. In addition to our commitment to excellence in our environmental performance, we are committed to working with nonprofit organizations and community partners to protect, conserve and restore the natural beauty and biodiversity of regions that we serve. A large portion of Entergy's customer base and the majority of its utility infrastructure are in the Gulf Coast region, which is experiencing one of the fastest rates of wetland loss in the world, especially along Coastal Louisiana. The first line of defense to prevent further loss involves working with our communities to restore and maintain barrier islands and coastal wetlands that serve as natural protection in severe weather situations. To that end, the Entergy Charitable Foundation seeks to invest in programs such as:
Coastal and wetlands restoration
Reforestation
Stormwater management
Energy efficiency and renewable energy
Environmental education
Community resilience and mitigation
Deadlines
Applications must be submitted by the following deadlines: Feb. 1 and Aug. 1. Applications should NOT be submitted more than one month prior to the deadline (i.e., for the Aug. 1 deadline, July 1 is the earliest date applications are accepted).
Please make sure to submit your application at least three months prior to the time the requested funds are needed. We receive many applications throughout the year, and we need to allow sufficient time to review each request carefully. Once you have submitted your application online, please allow at least three months after the deadline date (see above) for notification of the result of your request. If by that time Entergy has not contacted you, please feel free to call the appropriate contributions coordinator for your geographic area.
In considering requests for grants, priority is placed on programs in specific counties/parishes. If you have questions about this, please contact the Entergy contributions coordinator in your area.
Eligibility and preferences
Grants will only be made to the following types of organizations:
a public charity or private foundation that qualifies as a 501(c)(3) tax-exempt entity
a school, hospital, governmental unit or religious institution that holds nonprofit status similar to that of 501(c)(3) organizations
a state or local government, but only if a donation thereto is made exclusively for public purposes
a war-veterans organization that qualifies as a 501(c)(19) tax-exempt entity
a volunteer fire department that qualifies as a 501(c)(4) tax-exempt entity
The Entergy Charitable Foundation will NOT fund:
Groups without 501(c)(3) or similar nonprofit status
Payment of utility bills
Political candidates or groups
Gala events, testimonials or fundraising meals, advertisements in programs or similar fundraising activities
Purchase of uniforms, equipment, or trips for school-related organizations or amateur sports teams
Activities whose sole purpose is promotion or support of a specific religion, denomination, or religious institution
Grants to individuals or loans of any type
Any organization owned or operated by an employee of Entergy
For more information, please contact the Entergy contributions coordinator in your area.