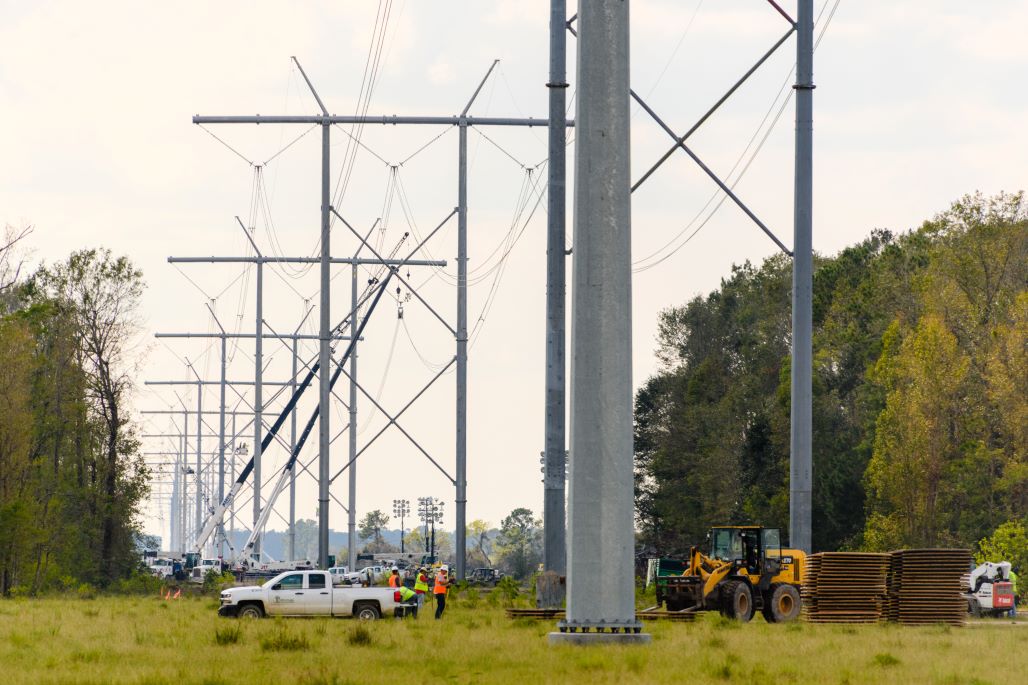 In the aftermath of major storms, questions often arise about the integrity and ability of the electric power system to withstand such events. Entergy's investments in grid modernization and infrastructure hardening are evaluated from a customer perspective, weighing three key pillars: affordability, reliability and sustainability. 
Entergy's power facilities have been designed and constructed to meet or exceed the requirements of the National Electrical Safety Code in place at the time of construction. The company uses concrete and steel for new and replacement high-voltage transmission structures. In addition, there is an extreme wind-load criteria of 150 miles per hour on all new standard substation structures and new or rebuilt lines built to sustain 140-150 mph in the vital transportation, industrial and urban corridor south of Interstate 10 – with coastal areas built to sustain 150 mph. Entergy continues to invest in rebuilding existing infrastructure to this new hardened standard of 150 mph, and also elevates critical transmission substation components – like control houses, switches and breakers – to reduce flooding. 
On critical distribution structures in open marsh areas along the Gulf Coast, Entergy installs storm guy-wires – tensioned cables designed to add stability to the structures. Steel or concrete structures are used to support distribution circuits and transmission lines crossing interstate highways and major hurricane evacuation route crossings. 
Critical preparation
Preparation is critical to limiting the potential damages of both anticipated and unexpected weather events on Entergy's electrical system. A proactive approach to protecting Entergy's system against destructive weather involves many tasks and activities, including:
Completion of at least one cycle of inspections of transmission equipment prior to June of each year.
Identification and removal of dangerous trees outside of rights-of-way to prevent them from falling into Entergy lines.
Purchase of portable batteries and mobile substation equipment for quick restoration when storms compromise Entergy substations.
Upgrades of communications systems to enhance Entergy's ability to limit the impact of outages through improved protection and protocols.
Conducting detailed storm drills annually to assess readiness and train. 
Customer value
The resiliency strategies and projects to protect Entergy's electrical system from destructive weather are developed to provide the best value to customers. The benefits of fewer and shorter outages are weighed against the high costs of hardening the system that customers ultimately must pay for.
Government regulators provide guidance on the investment prudence, including storm hardening strategies.
Entergy continually searches for ways to improve the resiliency of its systems while keeping customer costs affordability. I Targeted programs that cost-effectively reduce the risks to reliability posed by major storms is good for all stakeholders.
Electrical lines located in hurricane-prone areas constructed to Entergy's current standards have performed well in recent storms, including the record-breaking 2020 hurricane season.
Due to the size and scale of transmission lines, restoration of transmission structures takes much longer than distribution structures. Storm-hardened equipment makes it possible to more quickly begin generating and restoring service to customers as distribution crews complete restoration work.
Entergy also considers the potential impacts of storms when developing plans for new transmission facilities.