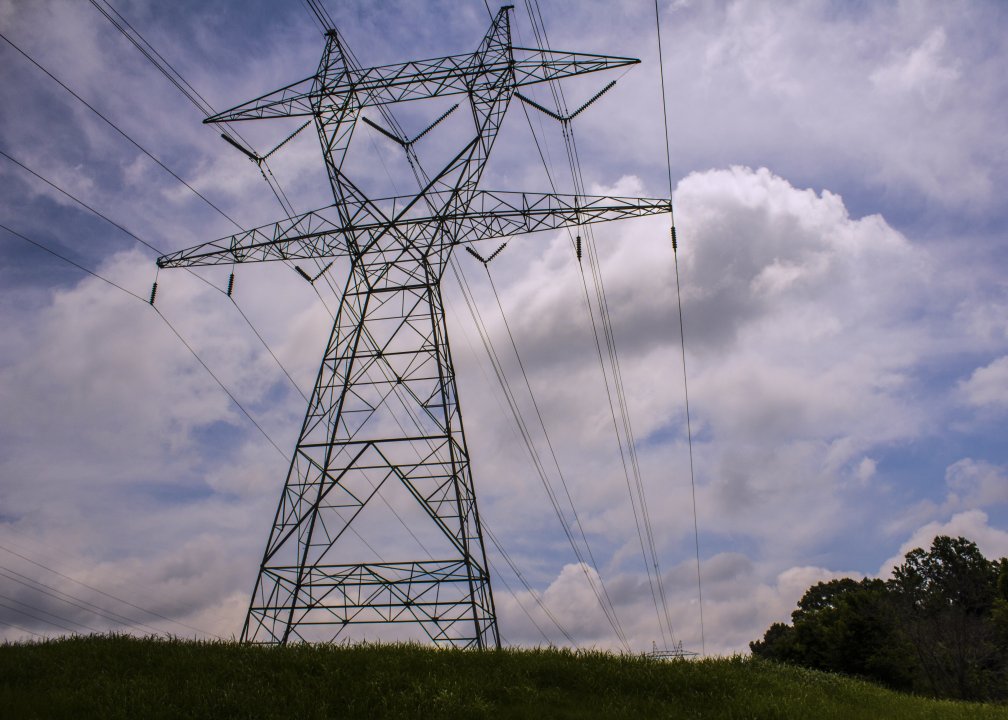 Entergy's transmission system covers approximately 16,100 circuit miles of transmission lines and approximately 1,300 substations operated at 69 kV to 500 kV. This system consists of lines carrying high-voltage electricity quickly and efficiently over long distances and are often seen along highways, interstates or crossing water. If the grid and the flow of power were compared to our highway system, transmission lines would be the interstates, substations would be the off-ramps and distribution lines would be the streets and roads that lead to homes and businesses.
The transmission system is the backbone of the electric grid and helps Entergy move power from the power plant to the lines serving customers' neighborhoods. The Entergy transmission system includes  the transmission systems of Entergy's operating companies: Entergy Arkansas, LLC; Entergy Louisiana, LLC; Entergy Mississippi, LLC; Entergy New Orleans, LLC; and Entergy Texas, Inc. Our transmission system spans portions of Arkansas, Louisiana, Mississippi, Missouri and Texas, covering 114,000 square miles. This system is regulated by the Federal Energy Regulatory Commission and retail regulators, including the Arkansas Public Service Commission, the Louisiana Public Service Commission, the Mississippi Public Service Commission, the City Council for the City of New Orleans and the Public Utility Commission of Texas.
Our transmission system moves high voltage bulk electric power from Entergy's generating plants and third parties across an interconnected system of transmission lines and substations. The power is delivered to wholesale customers such as municipalities and cooperatives, as well as to approximately 3 million customers. We also deliver power directly to large commercial and industrial retail customers, including refineries, chemical plants, oil and gas processing facilities, pumping stations and large manufacturing sites vital to the region and nation.
Entergy is a member of the Midcontinent Independent System Operator, or MISO, regional transmission organization. MISO has functional control of Entergy's transmission facilities and performs top-down transmission planning in accordance with MISO's Open Access Transmission, Energy and Operating Reserve Markets Tariff (MISO Tariff). The MISO Tariff provides for the development of a comprehensive transmission expansion plan that meets both reliability and economic expansion needs for the entire MISO region.
The Entergy transmission system is part of the Eastern Interconnection, the network of interconnected transmission systems that move bulk power throughout the eastern half of the United States and eastern Canada. As a member of the SERC Reliability Corporation, Entergy is committed to serving its customers reliably across its interconnected grid of transmission lines and substations.
Disclaimer: This website is provided for the convenience of Entergy's customers served by the Entergy transmission system.  Entergy shall not be liable for damage, loss, injury, or any other claims of whatever nature arising from the publication of the information at this site. Please review this page periodically to see if any enhancements or new features have been added.